As of 15th August 2018, 11 ministries and sectors have connected National Single Window mechanism with 68 administrative procedures, over 1.4 million sets of dossiers and the participation of over 23,400 enterprises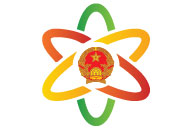 From 1st January 2018 to 15th August 2018, the number of dossier was over 510,000 sets with the participation of over 5,400 enterprises.
According to the General Department of Vietnam Customs-the Standing Office of the National Steering Committee on ASEAN Single Window (ASW), National Single Window (NSW) and trade facilitation, the number of connected procedures increased by 15 procedures compared to the previous month.
Regarding the ASW implementation, Vietnam has officially exchanged Certificate of C/O form D with 4 countries, including Indonesia, Malaysia, Singapore and Thailand. At the same time, implementing the pilot exchanging of C/O form D with 3 countries (Brunei, Cambodia and Philippines).
In the coming time, under the plan, Vietnam will implement the pilot connection on information exchange of ASEAN Customs declaration, Phytosanitary Certificate (ePhyto) and Animal Health Certificate (e-AH).
For the internal IT application, the General Department of Vietnam Customs has continuously implemented IT systems meeting requirements of Decree 59/2018/ND-CP and Circular 39/2018/TT-BTC, including the management system of export production and processing; Checking system for conditions of declaration registration.
Besides, it continues to expand the Automated System for Customs management at seaports, warehouses and yards nationwide. Currently, the system has been deployed at 5 Customs Departments, including Ha Noi, Hai Phong, Ho Chi Minh City, Ba Ria -Vung Tau and Quang Ninh.
For the implementation of online public service, the current number of online public service reaching at least level 3 in Customs sector is 170 of 180 procedures (equivalent to 94.4%), of which the number of online public service at level 4 is 161 procedures.
The General Department of Vietnam Customs has continuously deployed the scheme on e-tax payment 24/7 and signed the coordination agreements on tax collection 24/7 with 21 commercial banks.
Source: Customs news