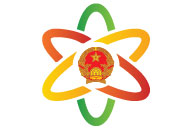 List of imported goods for money printing and casting activities
On December 25, 2018, the State Bank issued Circular 38/2018/TT-NHNN stipulating the import of goods in service of printing and minting money.
Accordingly, the list of goods designated for import printing and minting establishments for money printing and minting activities of the State Bank includes:
- Metal billets used for casting and stamping metal coins;
- Money printing paper;
- Printing ink;
- Counterfeit foil presses;
- Foil anti-counterfeit to use for cash, check and other types of valuable papers issued and managed by the banking industry;
-Money printer;
- Metal casting and stamping machines.
Circular 38/2018/TT-NHNN takes effect from February 8, 2019, replacing Circular 18/2014/TT-NHNN dated August 1, 2014 and Circular 15/2017/TT-NHNN dated October 5, 2017 / 2017.
Confirmation documents on the import of goods for printing and casting money specified in Circular 15/2017/TT-NHNN shall continue to comply with the contents of the certification documents.