2018 is the year that has the highest number of administrative procedures connected to the National Single Window.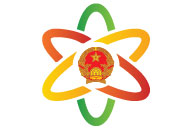 Until the end of 2018, the country had 148 administrative procedures of ministries and sectors connected to NSW, of which, 101 procedures were connected in 2018 and 47 procedures were connected in 2017 and in previous years.
Especially, after the National online conference on "Promoting NSW, ASEAN Single Window and trade facilitation" with the drastic direction of the Government, the Prime Minister and National Steering Committee on NSW, ASW and trade facilitation, the number of connected procedures dramatically increased to 95 procedures (at the time of holding the conference in July 2018, only 53 procedures were connected).
From the 12th of November 2014 to the end of 2018, over 1.8 million dossiers of about 26,000 businesses were processed via National Single Window.
Currently, many ministries and sectors have basically completed the 2018 connection plan. In which, the Ministry of Transport has the highest number of connected procedures (87 procedures) and it is the first ministry that completed the connection for 100% of the procedures to NSW since 1st December 2018.
The ASEAN Single Window mechanism was officially deployed from the 1st of January 2018, with the connection and exchange of e-C/O between Vietnam and 4 countries in the region (Indonesia, Singapore, Thailand and Malaysia).
In the first year of implementation, Vietnam received over 59,000 C/O from ASEAN countries and sent nearly 99,000 C/O to other countries.
Under the Action Plan on promoting NSW, ASW, reforming specialized inspection for import and export goods and trade facilitation for the period 2018-2020 (issued together with the Prime Minister's Decision 1254/QD-TTg dated 26th September 2018), the administrative procedures that have a large number of transactions and greatly affect the operations of enterprises, organizations and people, will be processed via National Single Window, which must reach at least 80% of the total number of administrative procedures related to export, import or transit goods for people and means of transport on exit, entry and in transit by 2019.
Source: Customs News